2.4GHz WiFi Outswinging Door 130lbs Electric Magnetic Lock Access Control Kit Remote and Smartphone app Controlled
Describe:
The main feature of this kit is that it allows you to open the door simply by pressing the wireless RF remote instead of moving to the door physically when someone visits. The remote communicates with the receiver, which can program up to 40 remotes, and it has a range of 164 feet.
The function of the receiver is that when the power is on, the lock of your kit is locked and when you press the remote the lock will unlock temporarily to open the door.
Transmits data to a cloud platform through the Wi-Fi Router, which enables you to remotely control the connected appliances, via free eWeLink App.You can download the iOS version in App Store and the Android version in Google Play.
Share control with your family and friends. Also you can DIY set this by yourself easy handling and can be activated immediately and stably.
TIMING FUNCTION: Another feature available if to set timing schedules for the appliances, which can include countdown, scheduled on/off. It's simple, giving you one less thing to worry about in your busy life.
WiFi Remote Receiver: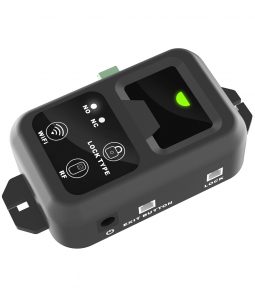 WIFI Standard: Wi-Fi 2.4GHz

Voltage: 12VDC

RF Frequency: 433MHz

Output Current: 1A

Working Mode: Momentary / Toggle

DC Encoding Type: Learning code

Firing Range: 164 feet(open) in theory, 15%-30% in reality

No. of Transmitters that are able to connect to one Receiver: Up to 40

Material of Shell: ABS plastic
Remote Transmitter: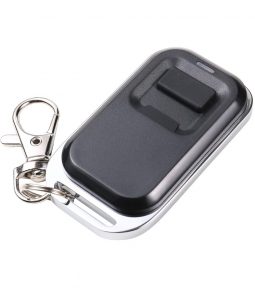 Working Voltage: 6VDC (Built-in button battery)

Operating Current: 8mA

Powered By: 2pcs CR2016/3V batteries (Included)

Service Life of the Battery: 50000 cycles tested

Transmitting Frequency: 433MHZ

Key: 1 Key

Case Material: Plastic
Electric
Magnetic Lock: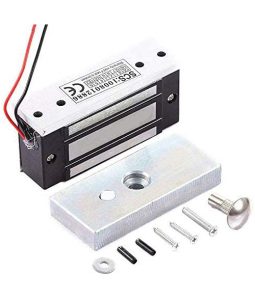 Operating Mode: NC (locked while supplied with power), fail safe mode

Holding Force: 60KG/130Lbs

Voltage: DC12V

Current: 100mA

Surface Temp: <20℃ / 68℉

Operating Temp: -10℃~+55℃(14℉-131℉)

Humidity: 0~90%(non-condensing)

Electromagnet Dimensions (LxWxH): Approx. 80×36.5×24.1(mm) / 3-5/32″ x 1-7/16″ x 61/64″

Armature Dimensions (LxWxH): 75x32x10(mm) / 2-61/64″ x 1-17/64″ x 25/64″

Cover Finish: Anodized aluminum

Lock Finish: Zinc
Push to Exit Button: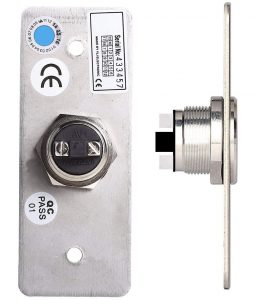 Dimensions (LxWxH): 90x35x26.5(mm) / 3-35/64″ x 1-3/8″ x 1-3/64″

Standard Structure: Stainless steel Panel, Steel Button

Mechanical Life: 500000 tested

Current Rating: 3A@36VDC Max

Output Contact: NO/COM

Operating Temp: 10~+55℃(14-131F)

Operating Humidity: 0-95% (relative humidity)

Panel Material: Stainless steel Panel, Wire Drawing Finished

Suitable for hollow door
Power Adapter: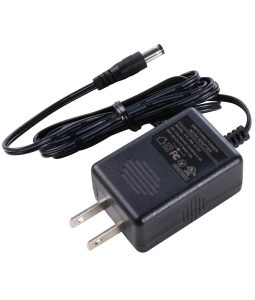 Type: 12V 1A Power Supply Wall Charger

Input: AC100V-240V 50/60Hz

Max Output: DC12V/1A (1000mA)

AC Cord length: 4 feet / 1.2 meter

Wire Type: 22AWG

Output transformer adapter : 5.5X2.1mm (Inside diameter 2.1mm, Outside diameter 5.5mm)

Net weight: 66g / 2.3oz

Certificate: FCC
Package:
1 x Electric Magnetic Lock

1 x Remote Receiver

2 x Remote Transmitters

1 x Exit Button

1 x Power Adapter

1 x English Manual