60kg Holding Force Mini Electric Magnetic Lock 12V Fail Safe for Door Acces Control System
Features:
Fail Safe – locked while supplied with power

Safety function : Built-in voltage spike suppressor

MOV Provides Reverse Current Protection

Anti-residual magnesium designed

Collinear Load Test 60kg,130pounds

Suitable For: Small door, such as wooden Door, drawer, Cabinet
Specifications:
Operating Mode: NC (locked while supplied with power), fail safe mode

Holding Force: 60KG/130Lbs

Voltage: DC12V

Current: 100mA

Surface Temp: <20℃ / 68℉

Operating Temp: -10℃~+55℃(14℉-131℉)

Humidity: 0~90%(non-condensing)

Electromagnet Dimensions: Approx. 3.15Lx1.44Wx0.95H(inches) / 80Lx36.5Wx24.1H(mm)

Armature Dimensions: 2.95Lx1.26Wx0.39H(inches) / 75Lx32Wx10H(mm)

Cover Finish: Anodized aluminum

Lock Finish: Zinc

Armature Plate Finish: Zinc

Net weight: 500g / 1.1lb
Wiring: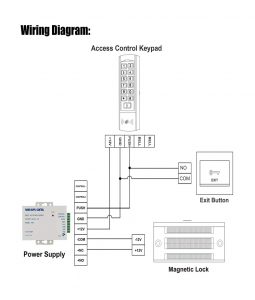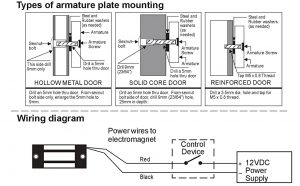 Caution: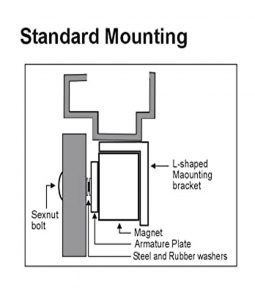 A. The screw of armature plate should not be fixed too tight. Proper elasticity should be guraranteed for the rubber ring so that the armature plate can adjust itself to the appropriate position.

B. Please keep the surface of the lock clean, or the force will be reduced because of the dust, glue or scotch tape on it.
How This Lock Work: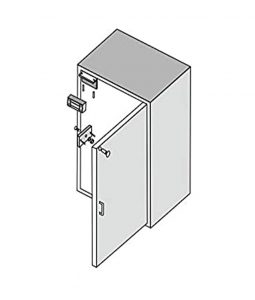 When power is applied to the electromagnetic lock, it turn on the unit's powerful built-in electromagnet. This electromagnet is attracted to the steel armature plate which is mounted on a door, holding the door fast against unauthorized entry. When power to the magnetic lock is turned off, the electromagnet releases the armature plate, allowing the door to open.
Package:
1 x Electric magnetic lock

1 x User manual

1 x Installation Kit
More latest product information of HOBK, please follow our official Twitter Account: @HOBK89016273.