Access Control WiFi Module Unlock Door with Mobile App Home Security System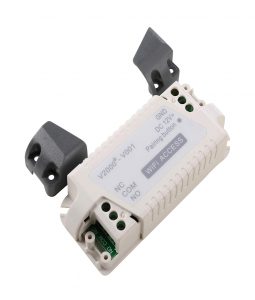 Features:
Widely used in office, residential community, garage door, electric gate valve, rolling door and other place with access control demand

App remote timing function: support up to 8 groups of timing event, schedule the timer to lock and unlock automatically once or weekly

eWeLink App on smart phone can remotely open the lock by wifi or cellular service 3G, 4G, LTE

Download eWeLink APP from Apple APP Store or Google Play to Smart phone

This device is installed in a weak current system with wifi environment.
The mobile phone can remotely conttrol it in any place where there is a signal.
One mobile phone can control an unlimited number of devices, and one device can also be shared with an unlimited number of mobile phone users.
The mobile phoned that is paired with the module for the first time is the mobile phone of the main account, and can manage the shared users.
Working Voltage: DC12V
Max.Current: 3A
Dimensions: approx. 88x38x20mm / 3.46×1.5×0.79in
with eWeLink App :
Wiring: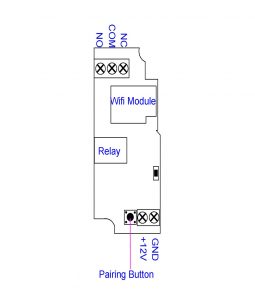 Package:
1 x Access Control WiFi Module
More latest product information of HOBK, please follow our official Twitter Account: @HOBK89016273.